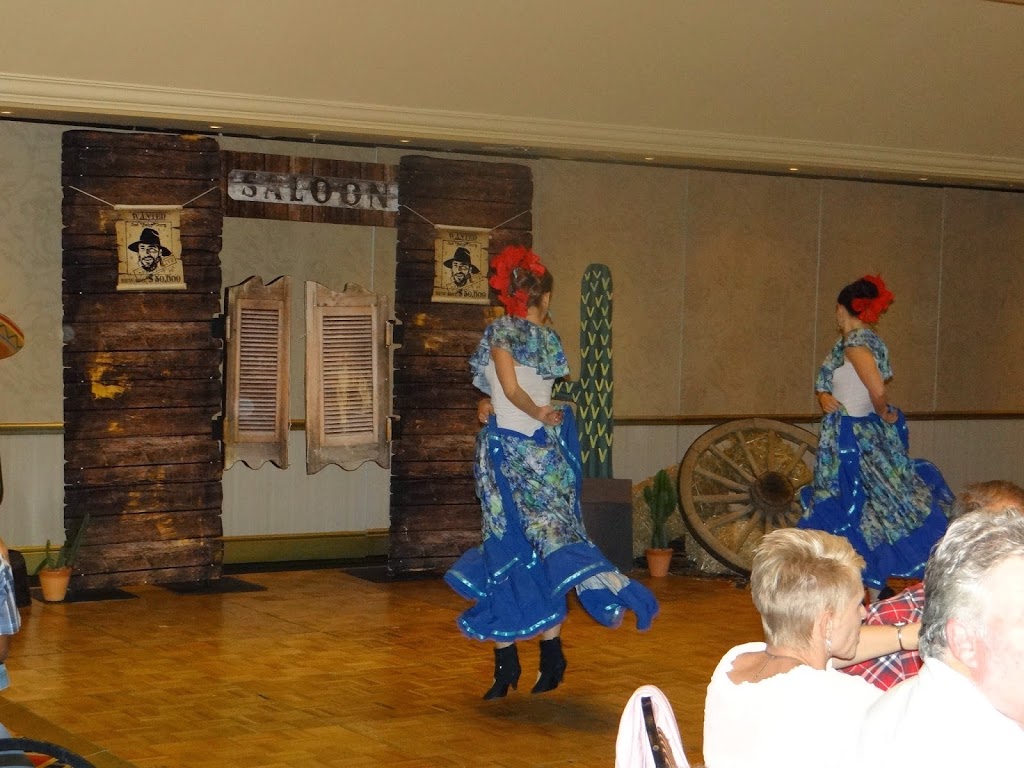 We were asked by one of our favourite agents to work on a Mexican performance for a corporate function doing a Mexican theme night. We had great fun doing something out of the ordinary like this and we got busy learning a traditional Mexican dance with their gorgeous skirts and fancy foot work (and it brought back lots of fun memories from Tina's time in Mexico). We added some fun audience interaction teaching the all-time-favourite Macarena and the Mexican Hat Dance!
We followed it up with Limbo to some great Mexican and Latin dance music and a closing performance before opening up the dance floor.
Here are some pics of the evening at the Emperor's Palace Convention Centre.
Tagged as: