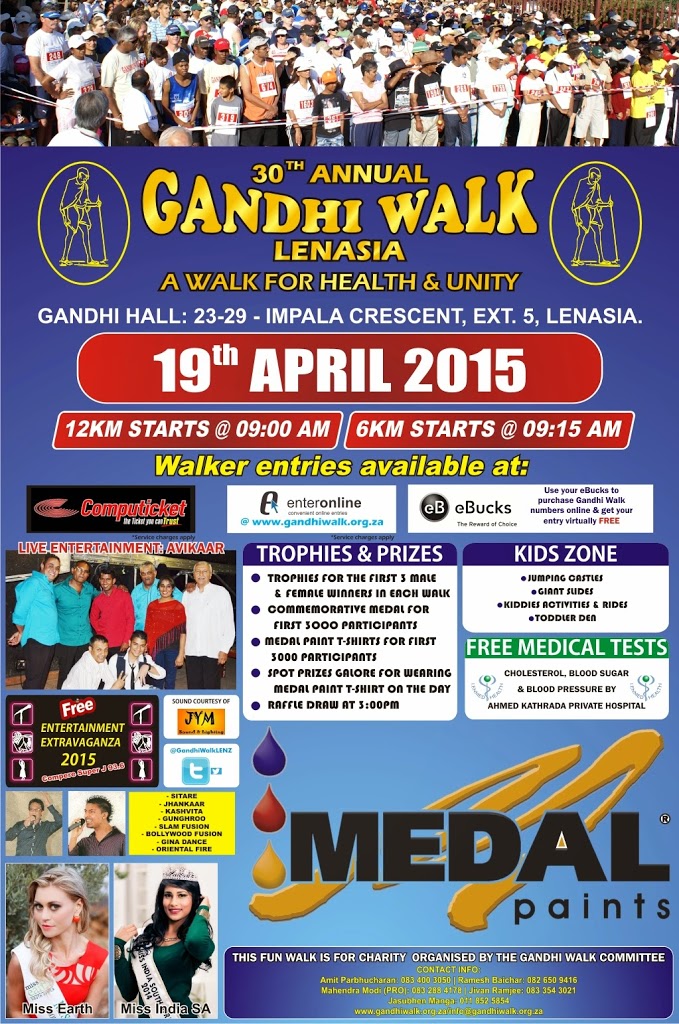 We were honoured to perform for the annual Gandhi Walk in Lenasia which thousands of people participate in every year.
The Gandhi Walk Committee celebrated 30 years of consecutive Gandhi Walks, it also remembers the centenary of Mahatma Gandhi's departure from South Africa a hundred years ago.
This year the charities supported through this event were: Saaberie Chisty Ambulance Services, LICO and Ikageng Relief Centre for the Aged.
Our Junior dancers, the Little Desi Girls performed and were definitely crowd favourites with their amazing energy and Hindi lip synching.
We performed our new Bollywood medley with silk voi ending which was a huge hit!
Tagged as: