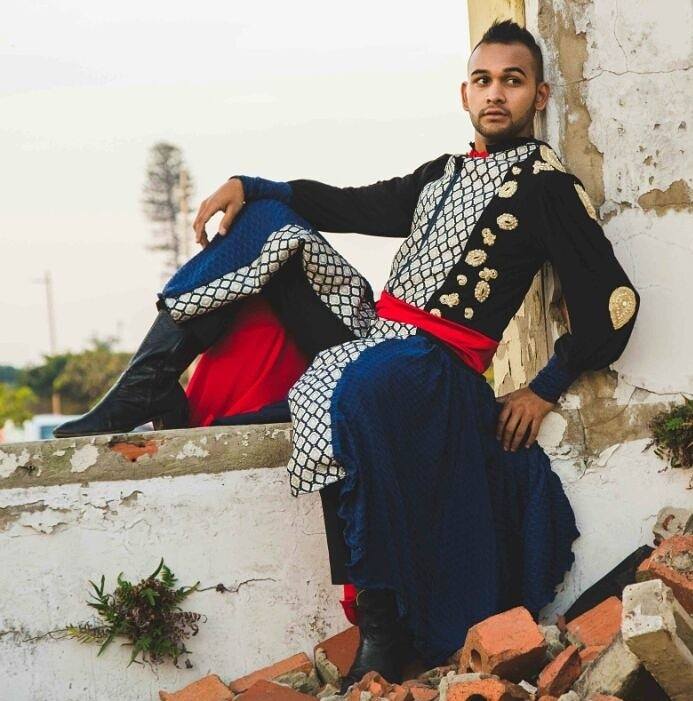 Sashin Kandhai
A Bachelor of Social Sciences graduate majoring in Media and communications and Drama and the performing arts from UKZN Howard College. Born and raised in Chatsworth, he is a stage and film actor, dance and fashion show choreographer and international stage performer and show anchor. Performing since the age of 5 he has trained and performed with some of the biggest names in entertainment both locally and internationally. As a dancer he has trained with the Flatfoot Training Company in contemporary and African contemporary dance styles. In Bollywood and classical Indian dance he has trained with members of the renowned Shiamak Dawar masterclass and with Dance India Dance judge and Bollywood film choreographer Geeta Kapur. Sashin has worked with some A list Bollywood celebrities, performing side by side with the likes of Madhuri Dixit, Ranveer Singh, Priyanka Chopra and Jacqueline Fernandes. He is the official choreographer of the Miss India South Africa International Pageant. Sashin has also choreographed many award winning performances at eisteddfod on national level. He has performed alongside multiple zee TV stars and Bollywood playback singers including Shreya Goshal and Benny Dayal. He has recently been named the Eros International and Bollyshake Bajirao Mastani Ultimate Dance Champion selected by Priyanka Chopra and Ranveer Singh. Sashin also believes firmly in giving back to the community and involving himself in many charity shows and community projects.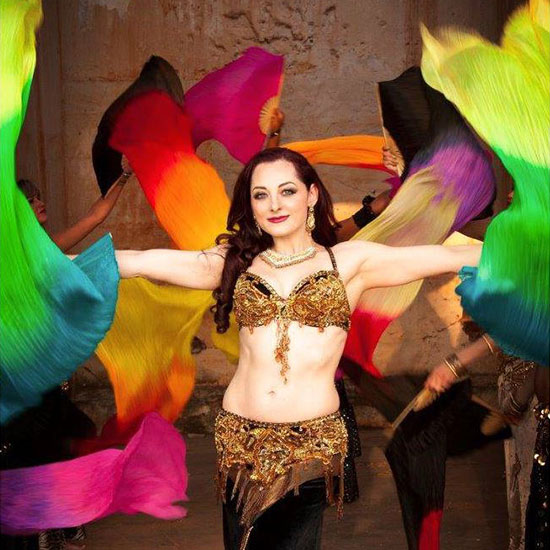 Tina Kapp
Tina is Oriental Fire's choreographer and manager. She is an Australian who was born in Hong Kong and grew up travelling the world with her missionary parents, finishing her schooling in Japan and has lived in every continent besides Antarctica. vShe's been performing on stage since the age of five and loves acting, singing and dancing and has a background in musical theatre and TV. She fell in love with Bollywood and Belly Dance in Uganda which she considers her other home and has been choreographing and teaching it for 10 years. Tina also specialises in performing with fire, balancing sword, silk fans, Shamidan, Isis Wings and more which keeps the audience at the edge of their seats and brings the stunning music of India and Middle East to life. She's attended countless workshops with many International master Belly Dance teachers including Jillina, Bozenka, Ansuya, Heather Aued, Karim Nagi, Kami Liddle, Sharon Kihara and takes as many opportunities as she can to learn and grow as an artist. She is also a keen aerial dance student specialising in Silks and Lyra and loved combining these with Bollywood stage dance as seen in many Bollywood movies.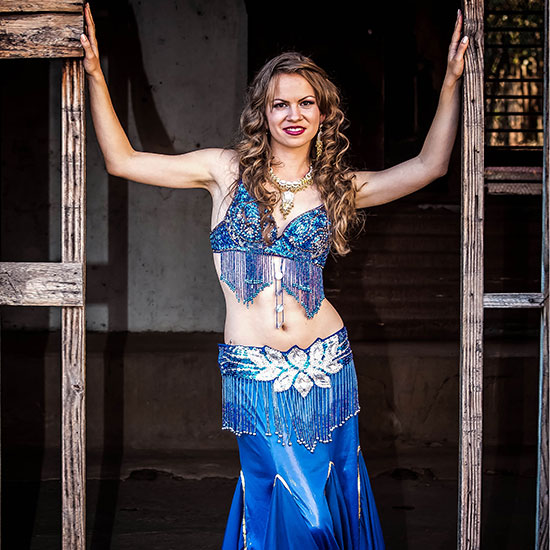 Terri Traas
Terri has grown up doing volunteer work all over Africa. Originally from Denmark, she has travelled to Tanzania, Uganda, Malawi, Zambia, Botswana and Zimbabwe, but Kenya and South Africa are where she calls home. From the time she could walk, she has loved to dance and perform and thoroughly enjoyed learning new styles and genres including: Hip Hop, modern ballet as well as Latin and Ballroom. She has been with Oriental Fire since its inception and has loved adding the expressive, creative, and dynamic styles of Bollywood and Belly dancing to her dance experience and loves adding new skills to her repertoire. She regularly performs with, fire, LED Wings and balancing Moroccan Candle Trays and is known for her bubbly personality on stage giving Bollywood the cheeky character and flair it is known for.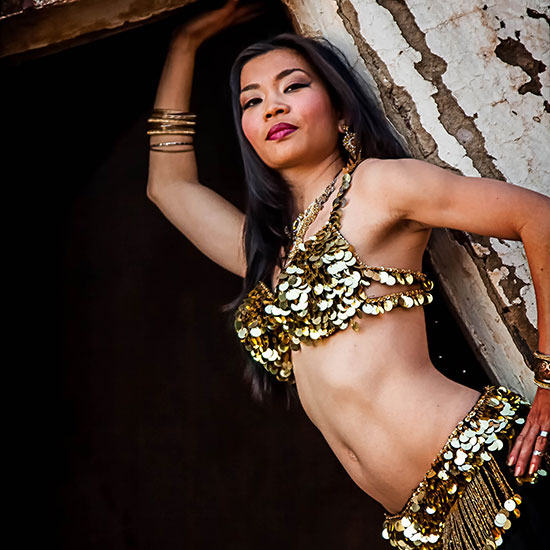 Anna Rodrigues
Anna is from the Philippines and was born dancing, at least as far as she can remember. Growing up in different countries in South East Asia (having been born and raised as a missionary), she has experienced and grown to love a variety of cultures, peoples, and dances.​ As a newcomer to South Africa, Anna was pleasantly surprised to find a colourful blend of cultures, and even more glad to find friends who shared the same belief, motivation and desire to reach out to fellow man, along with a very defining quality: a love for dance. Now a mother of three, her love and passion for dancing and missionary work still continues and she hopes to be able to pass on the same to her little girls. She is a specialist in teaching and performing for children who all love her and she is highly sought after for birthday party shows and dance workshops to teach Bollywood, Hula or Belly Dance to all ages.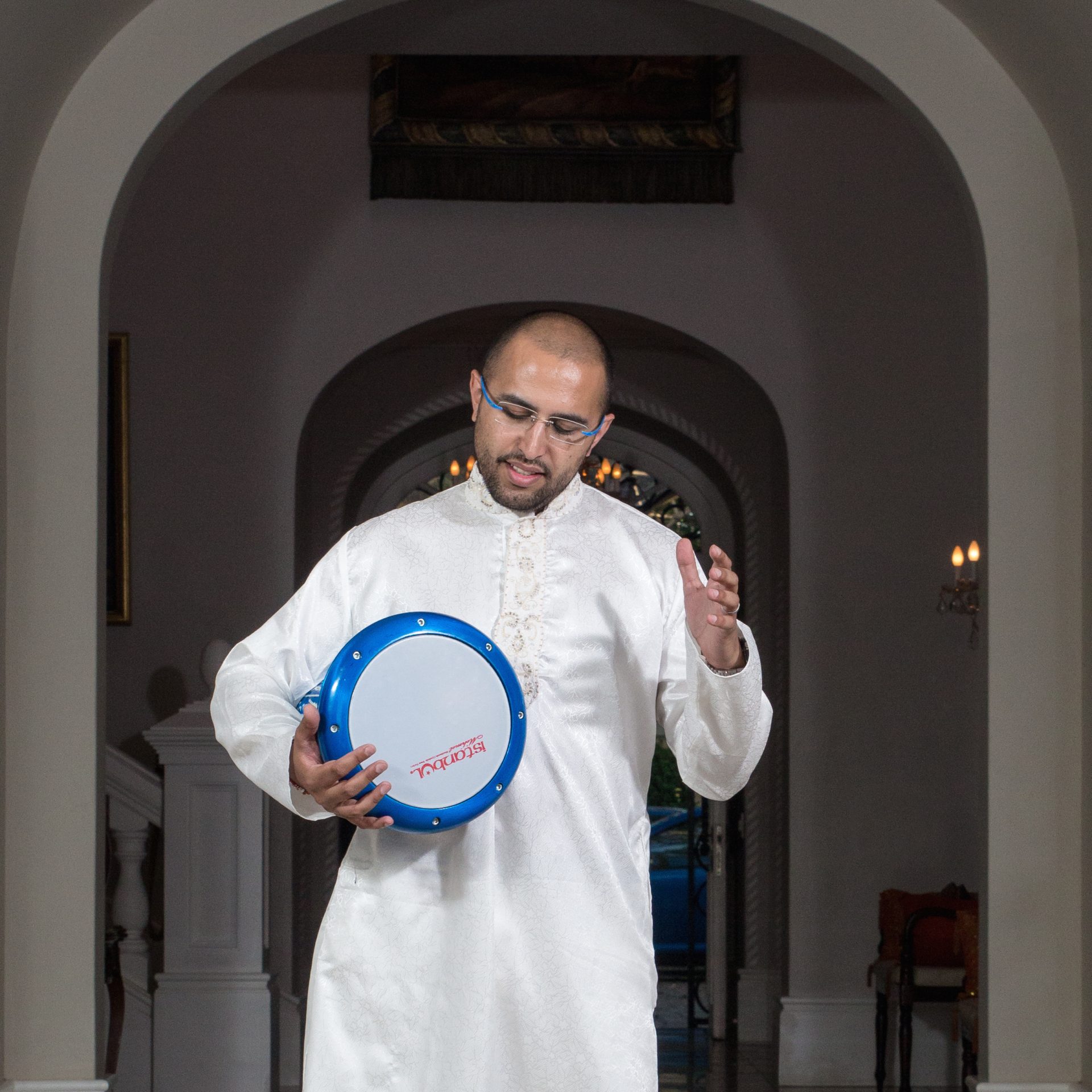 Vivek Kiran Parshotam
Vivek Parshotam, a master percussionist, started playing tabla at an early age of 5 with his dad Kiran Parshotam, Vivek has over the years accompanied many local and international artists and the highlight of his musical career is when he played at the Royal Albert Hall in the United Kingdom with world reknowned Nasheed singer Zain Bhikha. Till today Vivek keeps his musical journey at heart and drives it with passion over the World!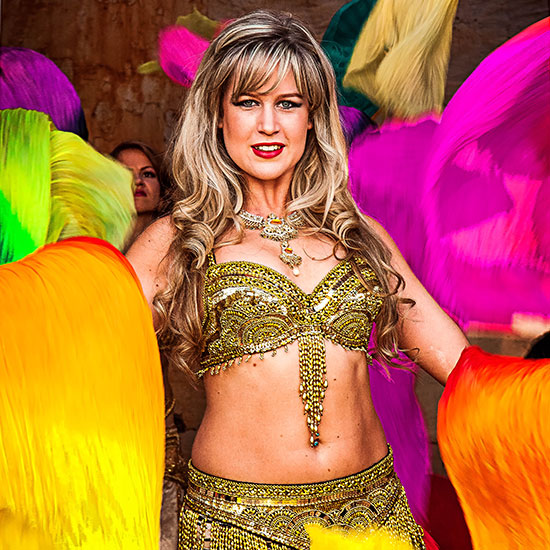 Carley Oosthuizen
Carley started dancing at a very young age and trained in various art forms such as Ballet, Modern Jazz, Ballroom and Latin American dancing. She found her real passion in belly dancing at the age of 12 with Belly Fusion which was founded by Alison Oosthuizen (her mother) in Durban. Carley soon went from student to Assistant Teacher at BellyFusion and was a founding member of their Professional group.   Besides performing for the KZN Department of Arts and Culture, her and the BellyFusion professionals performed at many high end functions such as Durban July, 2010 Soccer world cup, the FNB Starlight Pops….. just to name a few. She had the pleasure of meeting the famous Shahrukh Khan when the BellyFusion Professionals won the Nokia/ECR Bollywood Competition in 2009.  Definitely a highlight of her dancing career!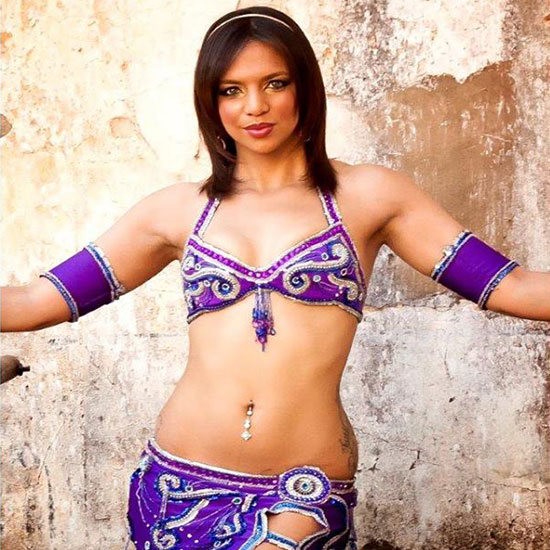 Cheri Bock
Cherri's love for Belly Dancing started in high school, when she saw  classmate  perform a drum solo at a school fund raiser and was hooked  ever since.  She started training with Aviva from Dancers of the Dessert, one top performers and teachers in South Africa, and became a Professional Belly Dancer in 2008. She has also had the privilege of attending workshops with world renowned performers such as:
Bozenka (USA)
Karim Nagi (Egypt/USA)
Jillina (USA)
Heather Aued (USA)
Michelle Joyce (USA)
Kami Liddle (USA)
Sandra Danse (France)
Chronis Taxidis Tabbal (Greece)
Cherri has performed at various functions and restaurants in Africa and formed part of the team who represented South Africa and won first place at the 2013 Montenegro Dance Festival in Montenegro Europe. Cherri whilst demure exudes elegance, grace and panache in her performance…She personifies the epitome of her craft.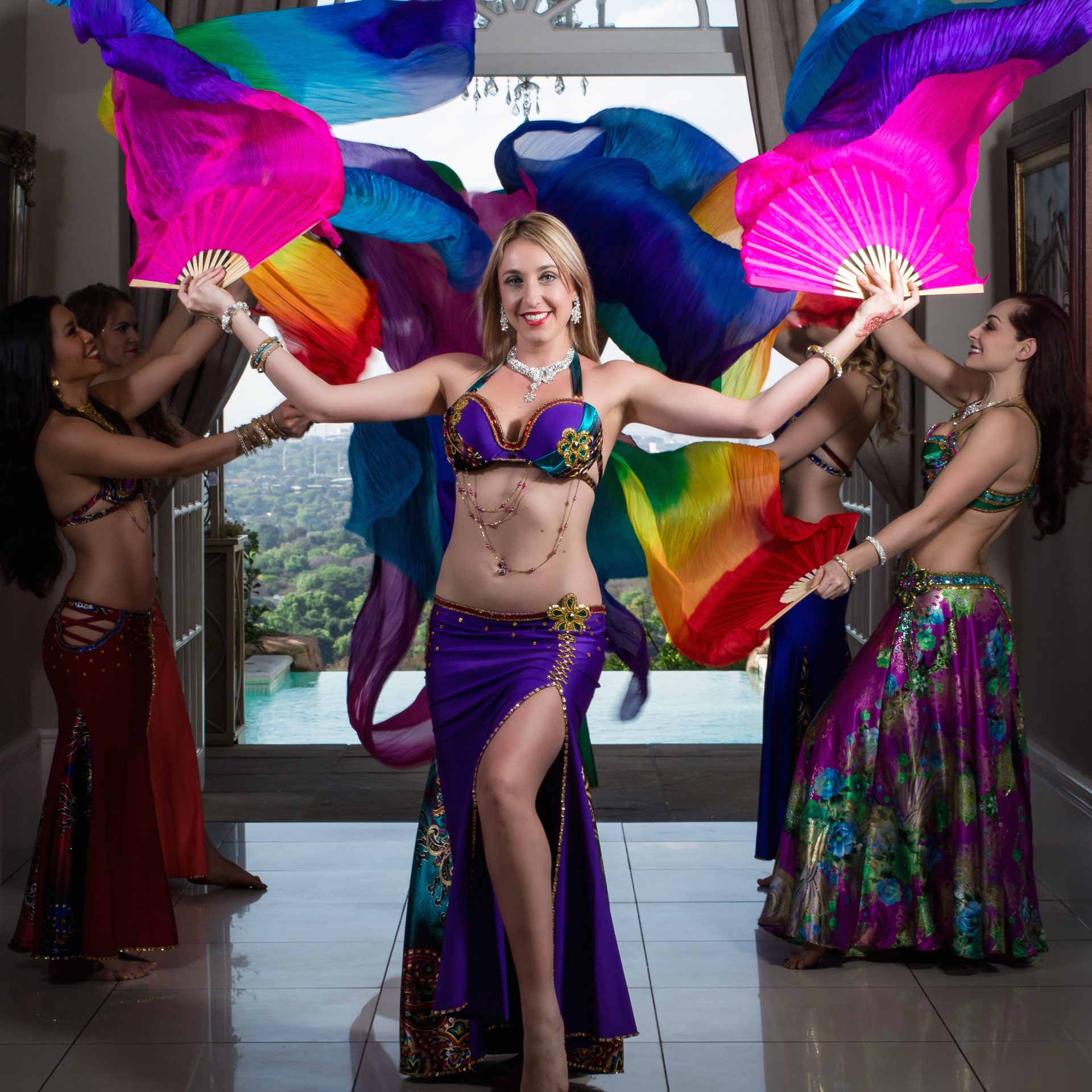 Chrystal Noakes
Chrystal is a well established Belly Dancer with a wonderful stage personality. Her flawless technique and graceful style is a perfect addition to any event.